A personalised call answering service to help your business grow
First impressions are vital. You don't want your calls going unanswered, answered unprofessionally or answered by a voice recording. Our call answering service means that your calls are always professionally answered.
View Pricing & Plans
How our call answering services work
Work With Me® is the perfect solution for businesses who either struggle to keep up with the volume of incoming phone calls, would like to improve their company image or just need to ensure their calls are always answered.
You can choose a dedicated number, or use your existing number. Our trained agents answer your calls, in your company name or with a scripted message that you provide us. The agent will forward the call to you (or any staff member at your company), or they can take a message and notify you via email and SMS.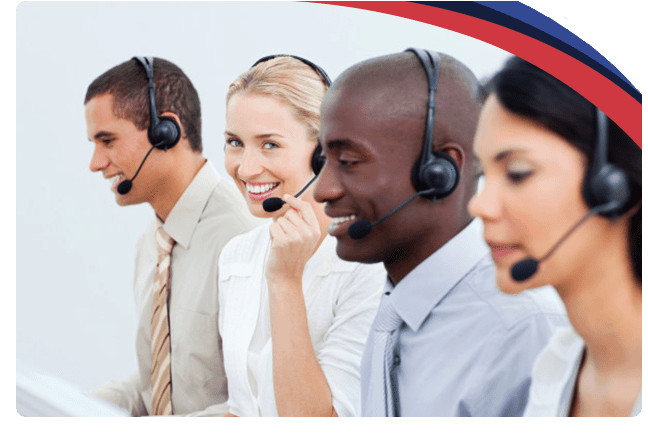 Get a dedicated number, or use an existing number
You can choose one of our dedicated numbers, with your South African area code. Work With Me can even provide you with a National 086 number. Alternatively you can just use your existing business number.

We answer in your company name or greeting
One of our trained agents will answer your calls professionally, in your company name. Alternatively you can provide us with a scripted message to greet callers. Our agents are able to screen your calls so that you get less spam!

We forward the call or take a message
We then forward the call to you, or we take a message and notify you via SMS and email. Our agents can also forward calls to any person in your company. We can even send sales brochures and documents on your behalf!

Call Screening
Important calls are forwarded whilst messages are taken for others, such as telemarketers.

Call Recording
Every call is recorded and stored on our servers, available should you require it.

Unlimited Number of Users
Add as many employees, branches or departments as required. Our agents can transfer calls or take messages for anybody in your organization.

Send Brochures & Documents
Once our agent has wrapped up a call, we can send that caller your company brochure or any other documents.

Calender Management
Our technical department will create and upload your own dedicated calendar, enabling our agents (even yourself) to book appointments online as required.

Affordable Packages
Whether you are a one man business or employ 50 staff, we have pricing plans for every size business.

Quick Set Up
We can start answering your calls within 2 hours of registration. (T&C's Apply)

No Contracts
No contract, use our service on a month to month basis. The flexibility to cancel when you need to.
A professional virtual reception team, at a fraction of the cost
Why go through the trouble and cost of hiring a receptionist, when you can outsource your reception to our team of professional agents. Let us be your switchboard, so that you can focus on growing your business!
View Pricing & Plans